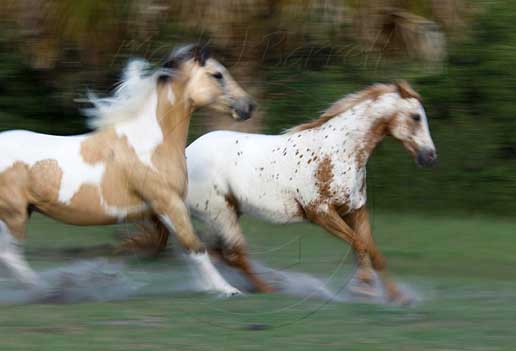 //Fire and Ice//
Darkness wrapped its tendrils about her like vines, covering her with it like fire and sticking like ice. Her sinister form was a sculpture, chiseled in a perfect conformation. Neck and banner of a tail matched in identical arches, the mane whipping against the neck and the tail streaming behind the mare's hindquarters. Darkness.
//Fluid and Form//
Bodice of ebon' enlarges, encasing lungs that inflate with each breath that filled her body like a wave upon a shore. Her delicate hooves beat on the hard ground, never stopping their rythym, the eternal rythym that beat across the earth with each living creatures. She was a mysterious creature, this one.

//Duets without Harmony//
The bird erupting from their nests with screams of fear as she approached. Their harmony with her hoof-beats-like an odd array of music. A chaotic music, one her own heart would love. Her heart... yes, it was guarded. Guarded by a temper, sarcasm, and anger of a past. But it was not unattainable-not in the least.

//Rhythms without Rhyme//
Rhymes of past emerge with each turn of her black voids of eyes. A fire of gold and red engulfing the land. The malignant face of a man with a rope. The screams of a equine being broken. The tangy smell of blood. The past, but still affecting the future of Mayhem.
//Madness without a Norm//
Maybe there is no future, perhaps she is doomed to become a vixen of a faerie tale, a ghost. Wandering the land for all eternity, lost to the rest of the world. But there is no doubt hope left for Mayhem, as she longs in her icy heart for companionship.
-done-